For the week from 07/Sep/14 to 14/Sep/14 we had 1,910 votes for 494 photos by 289 different users (previous weeks or previous years).
The 'ranking' is calculated from the average rating of photos in each gallery, as well as the total number of votes made.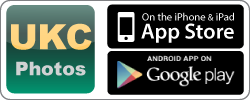 Get the Top 10 Photos each week as a feed for RSS browsers


Click on the small images to view the full size versions, or use the cooliris browser add-on for a full-screen slideshow.
1st

Early evening in the Ogwen Valley


© James Rushforth, 02 Sep 2014

2nd

Ogwen valley


© johnhenderson, 07 Sep 2014

3rd

Liathach - Am Fasarinen


© mac fae stirling, Aug 2014

4th

Creigiau Gleision view


© johnhenderson, 07 Sep 2014

5th

Langden Castle, Bowland Forest


© AllanMac, Aug 2014

6th

Holuhraun eruption 2014


© Rob Askew, 03 Sep 2014

7th

Lofoten - looking towards Trollfjord from Skrova island


© terragait, Aug 2014

8th

Light creeping into the Langdales


© Nick Brown

9th

Clouds swarming the Dru's


© Joshua Willett, 02 Sep 2014

10th

Stormy Skies over Hope Valley


© Nick Brown