Winter Walks in Northern Snowdonia
by Mike Raine Feb/2011
This article has been read 4,030 times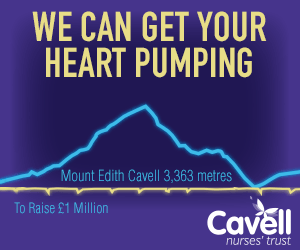 More Articles Like This
Popular Articles Right Now
Related UKH Forum discussions
T
he sky is blue. The snow is white and crisp underfoot. The views stretch to Ireland and the Lake District. The ice is blue. The air is cold and clear. This is Wales. Well it could be and sometimes it is. On another winter's day it could be warm, wet and misty with drizzle imminent. The Welsh winter is a variable beast but there is little doubt that when it's good, it can be very good. If a period of snow is followed by high pressure pushing in from the east then save yourselves the drive to Scotland and head west to Wales. Snowdon, the Glyderau and the Carneddau all feel like proper mountains in these conditions and they should not be underestimated. The A5 is virtually always open as it is a major trunk road through Snowdonia so access is easy. The BMC negotiate with Snowdonia National Park to keep parking spaces free from ploughed snow and the Sherpa buses keep running.
The Snowdon Horseshoe can be one of Britain's biggest days out under these conditions and will be the preserve of experienced winter mountaineers only. The Glyderau too will throw up some serious challenges but with some judicious route planning can still be enjoyed by winter hill walkers in pristine conditions. But, it is the Carneddau which really come alive in good winter conditions and take on the feel of a mini Cairngorms. There is a special joy to walking in these mountains when covered in snow. The place has a freshness, a cleanliness and a greater sense of wilderness all within easy access of good road links. You will be wandering alone, far from the beaten path and your map reading skills may well be tested as the normal path could be buried under snow and the weather can change at a moment's notice.

Moel Siabod
With unrivalled views of the Snowdon Massif and a charming ridge to the summit, Moel Siabod is an excellent place to start your winter exploration of Snowdonia. Most people will start their walk from Pont Cyfyng in Capel Curig. There is a small car park next to the A5 fully equipped with its own cafe. Cross the bridge and head up the tarmac road to Rhos Farm. From here an old quarry track leads right up below the north face of Moel Siabod. Cwm y Foel is a splendidly isolated place. Traverse around it, fairly close to Llyn y Foel to the Deaer Ddu Ridge. The Deaer Ddu Ridge gives 1,000 feet of gentle scrambling terrain which under snow cover provides an interesting and never too difficult route. Beware of large drops down the right-hand side of the ridge and the tendency will be to circumnavigate the most difficult steps by trending left-wards, but for the best positions keep returning to the ridge line.
"...From here it is easy to plan your future journeys:
where in this view would you most like to be?..."
The summit of Moel Siabod stands in splendid isolation from the other tops of Snowdonia and on a good day the views south across the Moelwynion commence a panorama across Moel Hebog, Lliwedd, Snowdon, Crib Goch, along the Gylderiau and as far as the eastern Carneddau. From here it is easy to plan your future journeys: where in this view would you most like to be? There is a straight-forward descent down to Capel Curig, navigation is easy in clear conditions: walk north-west, look out for Plas y Brenin and head directly for it. After descending through the forest a delightful riverside walk will take you back to the parking spot. Alternatively you can head north along the very rocky crest of the mountain and descend the north ridge to rejoin the quarry track back to Pont Cyfyng.
Moel Eilio
This is another easy walk but with sensational views down the Lleyn Peninsula, across Anglesey and back into the Snowdon Massif. There are a few parking options, the easiest is to walk up from the many public car parks in Llanberis: public transport users will need to adopt this approach. There is room for one or two cars at the end of the tarmac on the road that passes the Youth Hostel (snow permitting of course.) Either way, head to the long whaleback ridge heading up Moel Eilio. There are no technical difficulties on this route and it really is all about the views. If you are in snow then it is a real delight to look down on the beaches of Llanddwyn Island and Dinas Dinlle, across the small but shapely hills of Pen Lleyn and down into the Cwellyn Valley. Head south from the summit over Foel Goch and down to Bwlch Meascwm, from here a good bridleway leads down 'telegraph valley' back towards Llanberis.
Pen yr Ole Wen and Carnedd Dafydd
The East Ridge of Pen yr Ole Wen and the trip around the lip of Cwm Lloer is one of my favourite winter walks. Roadside parking near Glan Dena on the A5 is usually quite easy. Head past the eastern end of Llyn Ogwen and follow a good track up into Cwm Lloer. From here the East Ridge of Pen Yr Ole Wen is obvious and is taken direct. There are three steeper sections and the first one contains a short scramble in summer which can be filled with ice in the winter (time for crampons). Follow the ridge to the broad summit plateau of Pen yr Ole Wen then head around the Cwm and on to Carnedd Dafydd.
From Dafydd the way to Carnedd Llewellyn is clear. Beware though: it can be windy here and there is a 1,000 foot drop down Ysgolion Duon to your left. It is possible to head south from this ridge back into Cwm Lloer if the weather is poor or if you feel it's too far to go to Carnedd Dafydd. From Dafydd follow the ridge east towards Pen yr Helgi Du to reach the bwlch before Pen Yr Helgi Du. Just before the bwlch there is a steep slab which when snow covered can be quite dangerous; knowledge of how to use a rope may well be advisable in full winter conditions. From the bwlch a steep path heads down towards Fynnon Lligwy and the reservoir road will take you easily back to the A5.
Glyder Fach and Glyder Fawr
There are many ways on to the Glyderau from Ogwen. The easiest is to head past Cwm Bochlwyd towards the Miners Path from which the summit of Glyder Fach can be reached, but I suggest saving this for descent and heading up first into Cwm Idwal. In a good winter this Cwm is an amazing spectacle of steep ice falls, if they are in 'condition' then the Cwm will be swarming with climbers looking for some excellent but elusive days out on what is, relatively, roadside ice climbing. The most famous route is the startling Devil's Appendix which is a vertical ice fall just to the right of the Devil's Kitchen. Walkers should follow the path around the Llyn and head up towards the Devil's Kitchen, Twll Du. Do not be tempted to enter the 'Black Pit' as exit is for experienced ice climbers only and you may well soon find yourself in an irreversible position, instead cut back left on a sensibly angled weakness in the cliff face and up towards Llyn y Cwn which marks the low point between Y Garn and Glyder Fawr. The slopes up Glyder Fawr from here are a bit of a toil in summer but under good snow conditions can provide an excellent way up the mountain. Beware though if the snow is firm: any slip could be seriously punished, and crampons will almost always be required for a safe ascent.
"...In a good winter this Cwm is an amazing spectacle of steep ice falls..."
The summit of Glyder Fawr is a fantastic moonscape of broken rocks in summer and this is enhanced greatly by a good snow covering in the winter. On top you will be 1000.8 metres above sea level and on Snowdonia's fifth highest summit. High level walking with spectacular views in most directions around the lip of Cwm Cniefion will lead you across to Castell Y Gwynt. Castell y Gwynt is a bit of a tricky obstacle on the ridge walk. You can either go straight over it, navigationally easier but technically harder. Or try to traverse around it, which is navigationally confusing but technically easier. Whichever route you chose you'll soon find yourselves on the summit of Glyder Fach. Most people don't visit the actual summit but press on for a stop at the cantilever stone. In good snow cover the scree path down the south side of Bristly Ridge can be much more pleasant than in summer but I would recommend heading south to join the Miners Path from Pen y Gwyrd near to Llyn Caseg y Fraith. The Miner's Path can then be followed through Bwlch Tryfan on a more agreeable gradient, past Llyn Bochlwyd and back to Ogwen Cottage.


The magnificent Cwm Idwal Cliffs of Clogwyn y Geifr with The Devilís Appendix taking centre stage


© Mike Raine, Nov 2010
Y Garn and the Northern Glyderau
This is a wonderful walk with a real mountainous feel about it. It also reaches some parts of the Gylderiau which are rarely visited. Start from Ogwen cottage and head up the good track to Llyn Idwal. Pass Llyn Idwal on the right-hand side and head for the prominent East Ridge of y Garn. This ridge splits very nicely into two parts. Part one is a steep climb up to the lip of Cwm Clyd. Bear with it and height is gained rapidly. Cwm Clyd is a text book example of a glaciated Cwm, complete with steep back wall, rock step and moraines which trap a mini Llyn. The ridge now gets more serious, it is less steep but much more exposed. In full winter conditions this is a very exciting route for the walker with big drops on both sides and respectful approach is necessary; one must look well to each considered step. As you approach the summit, if the wind has exposed the stony ground, keep your eyes peeled for fossils as you will cross a section of rock rich in Ordovician Brachiopods. The summit is distinctive and from its low shelter there are great views along the Gylderiau, across the Llanberis pass to the Snowdon massif and out across to Anglesey competing for your attention. From the summit head north along the crest of the ridge, passing Foel Goch, to the steep back wall of Cwm Bual. A steep descent can be made down into Cwm Bual and at the first major change in slope angle a traverse can be made into Cwm Coch to the south, then above the 'Mushroom garden' into Cwm Cywion. If snow clear this traverse is along a superb single track path, a veritable Balcon du Francon. Continuing in the same vein will bring you back to Cwm Idwal.
The South Ridge of Snowdon
It would be remiss of me not to mention Snowdon in the article. As mentioned before, under proper winter conditions the Horseshoe is a serious mountaineering route. Even the PyG track can be a full- on expedition in winter: the final zig zags hold snow and ice for a long time and are desperately underestimated by large numbers of tourist walkers. Let's try something different. The south ridge of Snowdon is one of the mountain's hidden gems. It is a long, exposed but relatively broad ridge. The views in both directions are spectacular and crowds are rarely encountered before the summit. The route can be started up the Watkin path side of the mountain but a better circular route is to head east from Rhydd Ddu to Bwlch Cwm Llan. From here strike out northward along the south ridge, named Allt Maenderyn on the map. There are steep high drops into Cwm Tregallen on your right-hand side but much broader slopes to the left. Return from the summit to Rhydd Ddu by way of the normal Rhydd Ddu Snowdon Path.
Tips and More Info


A party enjoying perfect neve on the slopes from Llyn y Cwn up to Glyder Fawr, normally a dull scree plod in summer.
© Mike Raine, Nov 2010 Be Winter aware
When the weather is settled it is hard to believe how poor it can get. On two occasions I have had to rope friends or clients off the summit of Carnedd Dafydd in 100 mile an hour winds, once it was expected and once it was not so you need to be prepared. The spare clothing you carry in your summer rucksack is essential in winter as is some sort of group shelter or survival bag in case things do go wrong or you come across another group in which things have gone wrong. A climber's belay jacket, a synthetic down jacket, is a must in your rucksack; I keep mine in a waterproof bag. A selection of gloves will be necessary, a good pair of ski gloves or some fleece-lined wool gloves are recommended but my fall back pair of gloves is always a pair of Dachstein mitts. You'll probably be wearing your woolly hat but make sure you have a spare one too. Carry some ski goggles in case of wind driven spindrift, it can be impossible to walk into and keep your eyes open. A pair of sunglasses will make walking on snow in bright sun a much more pleasant experience. A short length of rope can be carried so that in the event of strong winds you can at least tie your party together! The rope can also be used as a hand line for tricky descents.
It goes without saying that you will need a good pair of winter boots, crampons and ice axe. A fully stiffened winter boot will give you a much better platform for walking on snow slopes and it will take a step-in crampon too. Try to buy your boots and crampons at the same time so you get a good match. Your ice axe shouldn't be too long, you'll need it most when crossing slopes so it should be long enough to touch the ground on your uphill side. If you hold the ice axe down by your side the spike should be level with the top of your boot.
And finally never go without a map and compass and the knowledge of how to use them. I remember coming off the Glyderau after a magnificent sunny day on the tops, entering the valley inversion as it came dark and needing to take a bearing just to stay on the path back to Idwal Cottage; no one's sense of direction works on a cloudy dark evening. Buy the brightest head torch you can afford. You will need finely developed skills of contour interpretation due to paths being snow covered, even on clear days it will pay to be well practised with your map reading skills. It could be a worthwhile investment to take a winter skills course.


The difficult step near Craig yr Ysfa on the ridge from Carnedd Llewellyn to Bwlch Cwm Ffynon
© Mike Raine, Nov 2010 When do I go?
Winter conditions can appear in Snowdonia anytime between November and April. Nothing is guaranteed. I have found myself winter walking or ice climbing one day then bouldering or climbing by a sunny beach the next day. Equally I've spent a week or two wandering around in low cloud and driving rain. You must be flexible, expect any kind of weather and be ready to be here when the conditions are good.
How do I get there?
The area is well served by major highways, the A55 along the coast is never snow covered due to being at sea level so is always, roadwork's pending, open. The A5 heads straight into Snowdonia from the English Midlands and is a major trunk road which the Highways agency works very hard to keep open. Alternatively you can catch a train to Bangor from where buses head to Llanberis from which the Sherpa bus will run you up to Pen y Pass or Bethesda where buses run up to the Ogwen area.
Guidebooks and Route Information?
There are no specific winter walking guide books to North Wales and many of the routes described in the summer walks guidebooks can become extremely serious in winter. Be warned: anything described as a scramble could easily become a serious winter climb. For example, climbing Tryfan's North Ridge in Winter definitely will required the rope work skills of a climber and any slip from the upper towers on the North Ridge could have very serious consequences. Likewise popular summer routes like the Gribin Ridge from Ogwen, or Bristly Ridge can be serious undertakings when in full winter conditions. Your sense and judgment will preserve you if you use it. The recommended text is Winter Skills from Mountain Training Publications.
Where do I stay?
Llanberis is the best centre for winter visitors: it has a range of accommodation at competitive prices, including bunkhouses, bed and breakfast establishments, hotels and self-catering cottages. On the way to Nant Peris from Llanberis is Sam's bunkhouse which has recently become popular and joins the long standing Hugh's Bunkhouse in Nant Peris and Jessie James Bunkhouse on the way to Bangor from Llanberis. In the village of Llanberis is Anita's Bed and Breakfast, a small and walker-friendly base opposite the Indian Restaurant and Pete's Eats'. A quick internet search will show up plenty of other alternatives. Llanberis is well-endowed with take away food emporiums. Locals will often be found at the Gallt y Glyn on Wednesday and Thursday evenings for Pint and Pizza nights.


Cwm Lloer in winter, the Pen yr Ole Wen Carnedd Dafydd walk circumnavigates this cwm
© Mike Raine, Nov 2010 What's the scoff like?
First of all there is the legendary Pete's Eats' in the centre of Llanberis. Long opening hours, a relaxed atmosphere, large plates of food and very reasonable prices have long made this a favourite haunt for walkers and climbers. If you are searching for fine cappuccino then look no further than the Pen y Pass cafe. For afternoon tea or a hearty breakfast in lovely surroundings, the Gwynant Cafe is strongly recommended. But don't forget there's always a welcome brew to be had at the Idwal Tea Shack.
Where can I buy gear and food?
Llanberis has three independent gear shops, Joe Brown's, V12 and a Gelert outlet. Betws y Coed has all the large outdoor retailers. Food is locally available in Llanberis and Betws y Coed. If staying locally then Gig Ogwen on the High Street in Bethesda is a butchers shop owned, run and supplied by two farmers from the Ogwen Valley.
What else is there apart from the walking?
North Wales is a tourist destination and whilst many attractions are closed in winter there is still plenty to do if the weather is too horrible to go the hill. You could pass a very pleasant and interesting two or three hours the National Museum of Wales's Slate Museum near Llanberis. The coast of Ynys Mon and Pen Lleyn often escape the worst of the weather and provide good coastal walking options. Llandudno provides shopping and walking on the limestone scenery of the Great Orme. Mountain bikers are well catered for and both the Marin Trail near Betws y Coed and the Penmachno Trail provide good winter riding with firm surfaces and trees for shelter. You could of course spend the day sitting in Pete's Eats', as many have done before you!
---
About Mike Raine


Mike Raine


© Mike Raine, Nov 2010
Mike Raine is and MIC who works full time as a Senior Instructor at Plas Y Brenin. Getting on a bit now he prefers to stay in Wales all year round these days rather than go chasing off to Scotland or the Alps. This means he is well placed to enjoy those magnificent conditions when they do occur in the Principality.