Search results... 1 accommodation listing found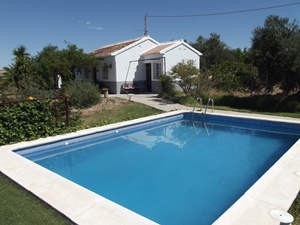 Ardales Village S.L.
this page viewed 6,607 times, with 452 clicks to their website

Address
Calle Maria Mendoza, 35, Ardales, MALAGA / EL CHORRO 29550

Tel/Fax
(0034) 635105943

Email
roland@ardalesvillage.com

Website
ardalesvillage.com

Costs
From 7€ per person per night

Opening times
All year

Notes
UNBEATABLE VALUE!!- From ONLY 7€ per person per night

Special for the 2013/2014 season- Large number of quality properties sleeping 4, 6 or 8 people from 7€ per person per night.!!

• All properties have good cooking facilities- many even have dishwashers;

• All have comfortable beds with all bedding and towels provided.

• All have dining areas and comfortable lounges with TV, DVD (Some have SAT TV)

• All within 20 minutes drive of El Chorro and Turon climbing crags.

We also have negotiated discounted car rental with leading firm at Malaga airport and special rates at local restaurants for our guests.

HOW?

We specialize in summer rentals and all our properties are of a high standard to demand top high season prices. Rather than leave them empty, we rent to climbers in the low season giving you luxury accommodation at bunkhouse /camping prices!!-

We have many properties in close proximity to each other and can therefore easily cater for larger groups- up to 50 people in Ardales for example.

Equally competitive for smaller parties.

Most properties are within easy walking distance of a good choice of bars and restaurants and we have negotiated discounts at some restaurants especially for our guests as well as a free taxi service to restaurants from Carratraca properties.

Examples- all available 2013/2014 at reduced nightly rate of 7€ pppn for party of 4 people

• .Casa Elanor- 3 bed villa, sleeps 6- 300€ a wk- dishwasher, oven, SAT TV, pool badminton, ping pong, bbq

• Villas 4 Vientos, or Casa Eryl 2 bed properties, sleep 4 -200€ a wk- SAT TV, oven, dishwashers bbq,

• Villa Torres – 5 bedroom villa, sleeps 8- 400€ –Covered BBQ, Spectacular dining room for up to 14 people

Also available- shared accommodation:

- double room 155€ a wk (price for 2 people)

room with 4 single beds- 175€ a wk (price for 4 people)

Please look at website or state requirements and we reply with your best options within 12 hours.

Contact: roland@ardalesvillage.com

Website: www.ardalesvillage.com

Directions
Driving directions to Ardales Village S.L. with Google
We provide detailed directions to accommodation from airports

Nearby pubs
good choice of tapas bars and cheap bar/restaurants. Details in properties and we have special rates at some just for our guests

Hills
Find Hills near to this accommodation listing

Just back from another excellent trip to the El Chorro climbing area and once again Eryl and Roland delivered on the accommodation front. We were a group of 9 this year and we all stayed at the Villa Torres just outside Ardales iteself. This is a beautiful villa with pool, outdoor BBQ and a brilliant dinning room which easily seats 12 people for social dining. I am a repeat/return customer and have used Ardalevillage for my last 5 trips. Always excellent value for money always top quality. Highly recommended.
mr_nsglover

- 31/Oct/12
As ever Eryl and Roland deliver quality accomodation at quite unbelievable prices. Just returned from my 3rd trip in one of the Ardalesvillage.com appartments/villas as again it was excellent. This time around we had a big group and the choice of accomodation was excellent. Ended up going for Huerta Milan and Casa Eryl in Ardales, perfect for the mix of people we had and all enjoyed the village and accomodation. Obviously the trip was all about the climbing, which was brilliant as ever (5th trip there) but this time having the pool to relax in afterwards was brilliant. Don't let anyone tell you September and Octobert is too hot to enjoy El Chorro, if you seek out the shaded crags you get excellent climbing and the bonus of a warm pool! Hats off Eryl, we'll defo be back. Neil Glover.
mr_nsglover

- 24/Oct/11
We stayed at Villa Quatro Vientos over Easter 2011. The weather was awful in Spain and as a result we only managed 3 days at the crag. The property is in a wonderful location with amazing views which went some way to offsetting the frustration of watching the rain outside whilst hearing that the UK was having a heat wave. Ardeles is close enough to the main roads that we were able to get in a trip to Seville to see the only Easter parade that wasn't cancelled due to the rain. Eryl was very friendly and helpful giveing us suggestions for vegie resturants and directions to a reasonable supermarket between the airport and the house. All in all a good trip and good value for money. Plenty more climbing left in the area so we intend to book again for Easter 2012
bigsecret

- 30/Aug/11
Eryl and Roland were able to offer us good quality accommodation at a very reasonable price. Ardales is a nice little place stay and getting to the crags was not a problem. Great stuff.
eddy-on-the-rocks

- 02/Mar/11
I really would like to recommend Eryl and Roland Higham and their accommodation in Carratraca and Ardales. These villages are beautiful, the prices are very reasonable, you'll find good restaurants and it's just very nice places to stay. They are very close to Spains best climbing sites, El Chorro and Desplomilandia, and the surroundings are beautiful. I was looking for accommodation for my 18 students + leaders for 1 week in November 2009, and Eryl was a really big help! She helped us with the accommodation and details around meals and other needs for my group. Thank you for your help! Henning Iversen, teatcher in sport and outdoor life.
hennive - 26/Jan/10
I would also like to recommend this as a place to stay for anyone thinking of visiting Chorro. We went about a month ago now, stayed in both Villa Quatro Vientos and Casa Eryl. Both were excellently looked after, spacious and location-wise were also good. About a 20 minute drive to Chorro and various other crags. Eryl and Roland are both really friendly and accomodating. All this and at a good price too. One of the cheapest villa-based accomodation we could find
j0shwyatt000

- 17/Dec/09
Thanks for your feedback and thanks for your other recommendations to friends. We look forward to seeing you again next year-Eryl
Eryl Ardales Village

- 17/Dec/09
I have recentely come back from one of eryl and rolands villas and it was superb and perfectaly located for el chorro. i would strongly recomend using these guys, they are a real pleasure to deal with.
Simon Rackley

- 16/Dec/09