| | |
| --- | --- |
| | / Any new GPS products to replace my eTrex? |
This topic has been archived, and won't accept reply postings.
My eTrex does the job but its technology is getting long in the tooth.

What options are out there?
Could a Nexus 7 be up to the task?

Cheers
In reply to
The Lemming:
Won't you need to get a solar panel the size of a golf umbrella to get the endurance of an etrex from a Nexus7?
In reply to
The Lemming:
On the 22nd December for one day only limited to 1 per customer Go outdoors are doing a £500 one for £250 with all the os maps and stuff on it, cant remember which one it is though
In reply to
The Lemming: My eTrex still gives me perfectly good positional info. What additional features are you hoping to get? That'll make the biggest difference as to whether it's worth updating IMO.
I'd agree with mkean that a smartphone/tablet is going to be vastly worse in terms of battery life than a handheld GPS. The backlit, colour touchscreen is the main cause - that, and all the other capabilities and functions that you don't need/use out on the hill but which still draw power. My Android phone (which I have tuned reasonably well) will run for three or four hours with the GPS on permanently before needing to be plugged in to the mains for about an hour to recharge. My eTrex will run for at least twelve hours on two AAs, which can be replaced with a fresh set in less than a minute.
The Nexus 7 isn't anywhere near as ruggedly built, or as water resistant as an eTrex. There are a few ruggedised smartphones out there - my Defy+ is one of them - but I reckon it's still a lot less robust than my eTrex. The Nexus 7's shape is wrong for being stuffed into a rucksack, as well - it's quite vulnerable to bending. The monolithic shape and rubberised body shell of the eTrex means it's much happier being shoved in to any free corner in the 'sac.
The new Garmin eTrex handhelds support the GLONASS satellites as well as GPS, though I don't know whether that makes a noticeable difference in practice. The main other enhancement seems to be in the usability of the PC interface, so if you use that a lot then it might be one reason to give it a second look.

In reply to
The Lemming: Just got a new gps a Garmin etrex20 to replace my original basic etrex that was nicked. The new unit works really well (at least as far as I have used it so far) put the os 'look a like open street maps on it and so it does the biz, including the key basic feature of giving me a grid ref if stuck/ not sure. It's even a wee bit smaller than the original, quite cheap from amazon. Could not see the point of getting the monochrome etrex10 version.
---
This topic has been archived, and won't accept reply postings.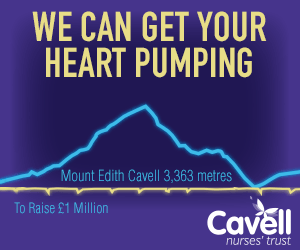 Elsewhere on the site
Rock shoes stink – let's face it. Boot Bananas are the perfect way to fight the funk and keep them fresh. They help... Read more
141219
0
Ramblers Scotland are inviting walkers to contribute to†a new 10-year 'vision' for walking, which will†set out what the charity... Read more
141218
0
A recent e-petition calls for wild camping to be officially legalised on open land and National Parks in England and... Read more
141212
0
Over the last few years one of the most popular approach shoes for climbers, scramblers and mountaineers has been the FiveTen... Read more
141210
0